Commercial invoice for Export Business
Our export business management software includes a robust commercial invoice generation feature that streamlines the invoicing process for international shipments. With this feature, you can create and manage commercial invoices with ease, ensuring that all necessary information like vessel / flight no. , port of discharge, destination port, marking, number of packages, HSN number, packing material specification…and much more.
Here's how we can help you
Simplifies invoicing process for export shipments
Ensures accuracy and completeness of commercial invoices
Saves time and reduces errors
Provides transparency and visibility into invoice status
Create and manage commercial invoices with ease
With our commercial invoice feature, you can easily create and manage invoices for your export business orders. Shipzy's system prompts you to input all the necessary information required for standard export business commercial invoices, including buyer and seller details, product descriptions, quantities, prices, and more. You can also customise your invoices with your company logo and branding.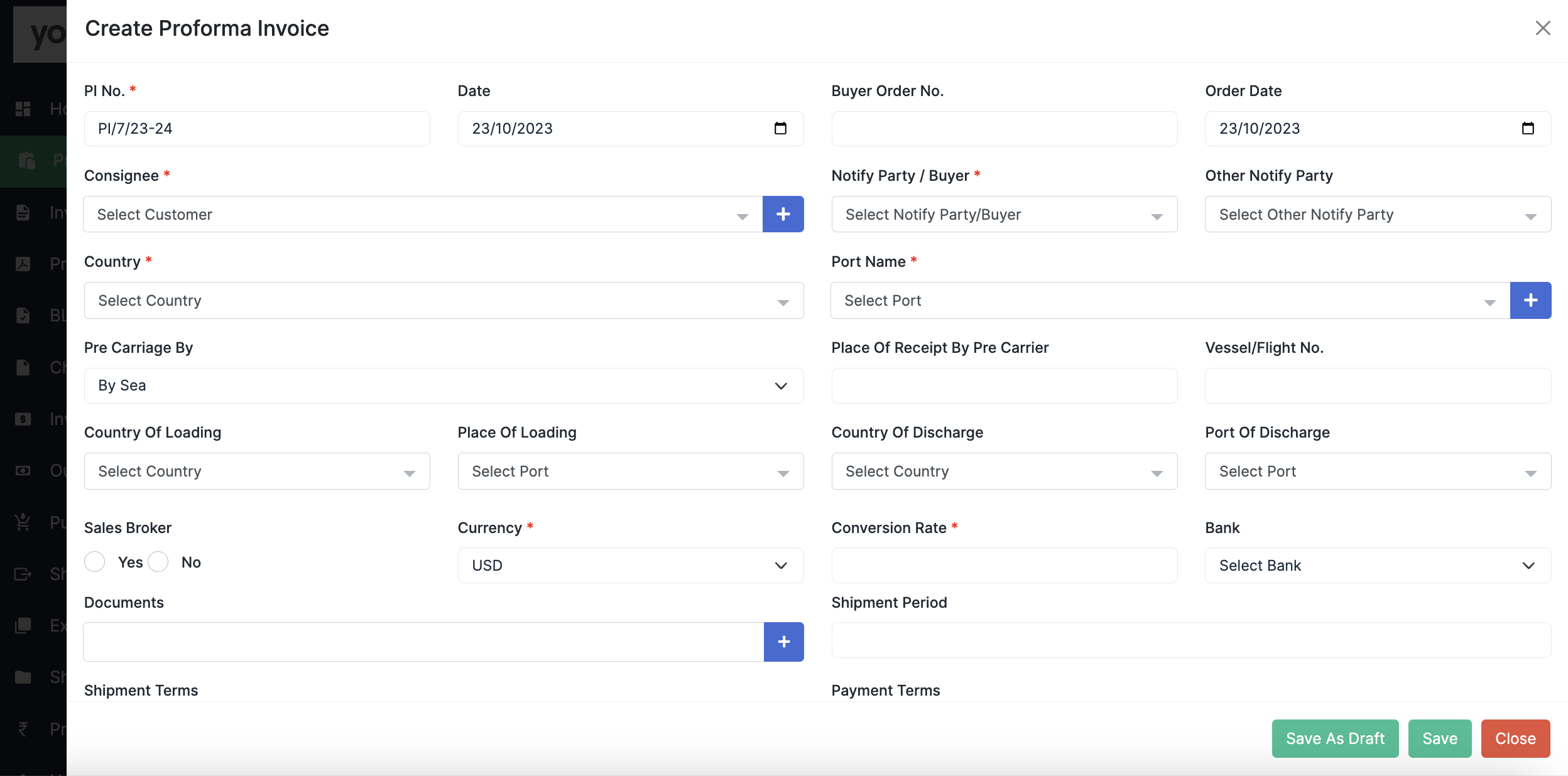 Ensure packing details and marking
Our commercial invoice feature is designed to help you comply with international regulations and avoid costly mistakes. Shipzy system automatically checks for common errors and omissions, such as packing details, marking options, incorrect HS codes, missing or incomplete information, and more. This helps to ensure that your invoices are accurate and complete, reducing the risk of delays and penalties at customs.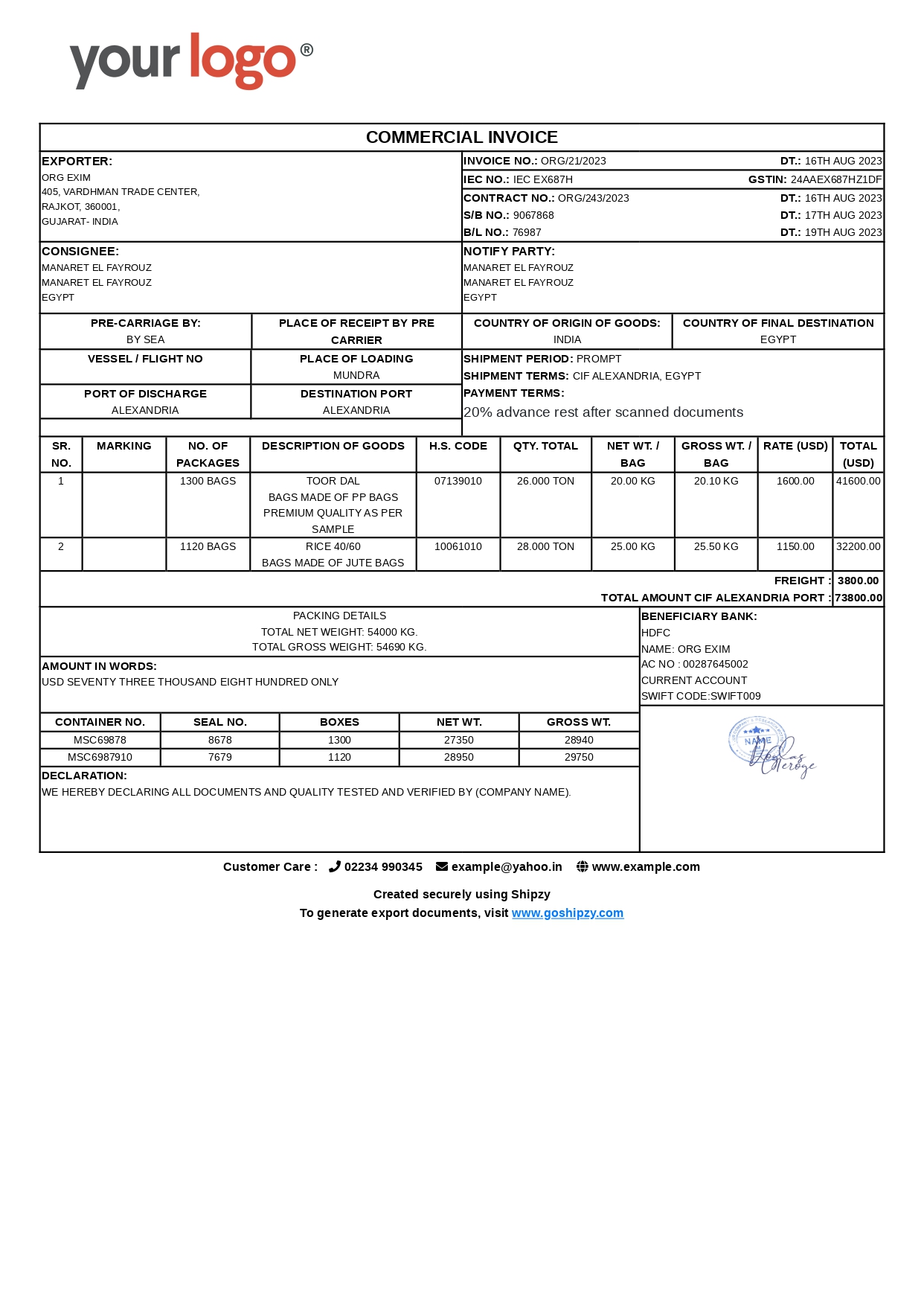 Manage Invoice Status and stay on top of your cash flow
Our commercial invoice management feature also provides visibility into the payment status of your invoices. Helping you stay on top of your cash flow and financials. Our system also provides alerts and reminders for overdue invoices, helping you to follow up with customers and ensure timely payment.
Save time and reduce errors with list of document option
Export clearance need list of documents and customer wants make sure you're aware about list of documents required, thus Shipyz's system provide option to select list of document provided by you to intentional customer. Manual process can be time-consuming and error-prone, especially when dealing with international shipments. Our commercial invoice management feature automates the process, saving you time and reducing the risk of errors. You can create and send invoices in just a few clicks, freeing up your time to focus on other aspects of your export business.
Try us, and you'll never go
back to spreadsheets
150 documents free trial. Instant product access. Just Shipzy.
Start Free Trial
Book a Demo
No forced contracts. No credit card for sign up. It's our promise.