Streamline your export business with easy to use software.
Commercial invoice, tax invoice, packing list, contract, proforma invoice, purchase order, bl draft, annexure c, export business profit, order summary report with inwards, expenses, profit/loss and everything in between - Shipzy is all you need to streamline your export business operations in one platform.
For all size of Export Business
Whether you are exporting 5 containers per month or 500 shipments, by using the Shipzy software, you can reduce errors like packaging, gross weight, increase efficiency, document management and improve your bottom line.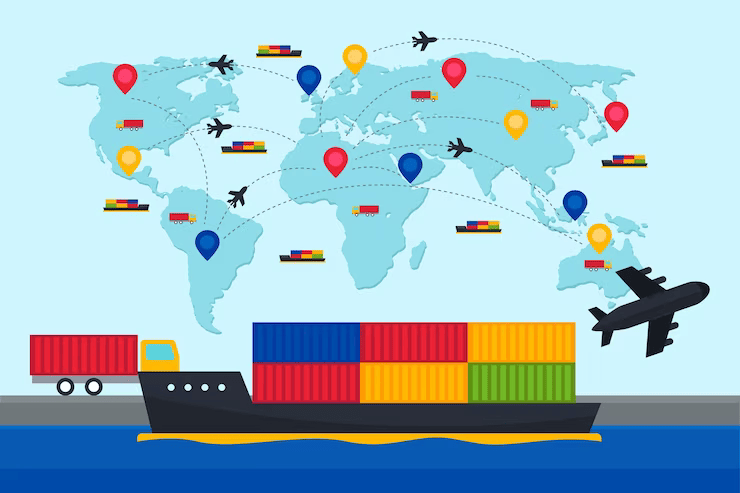 Pick an industry to get started.
Proforma Invoice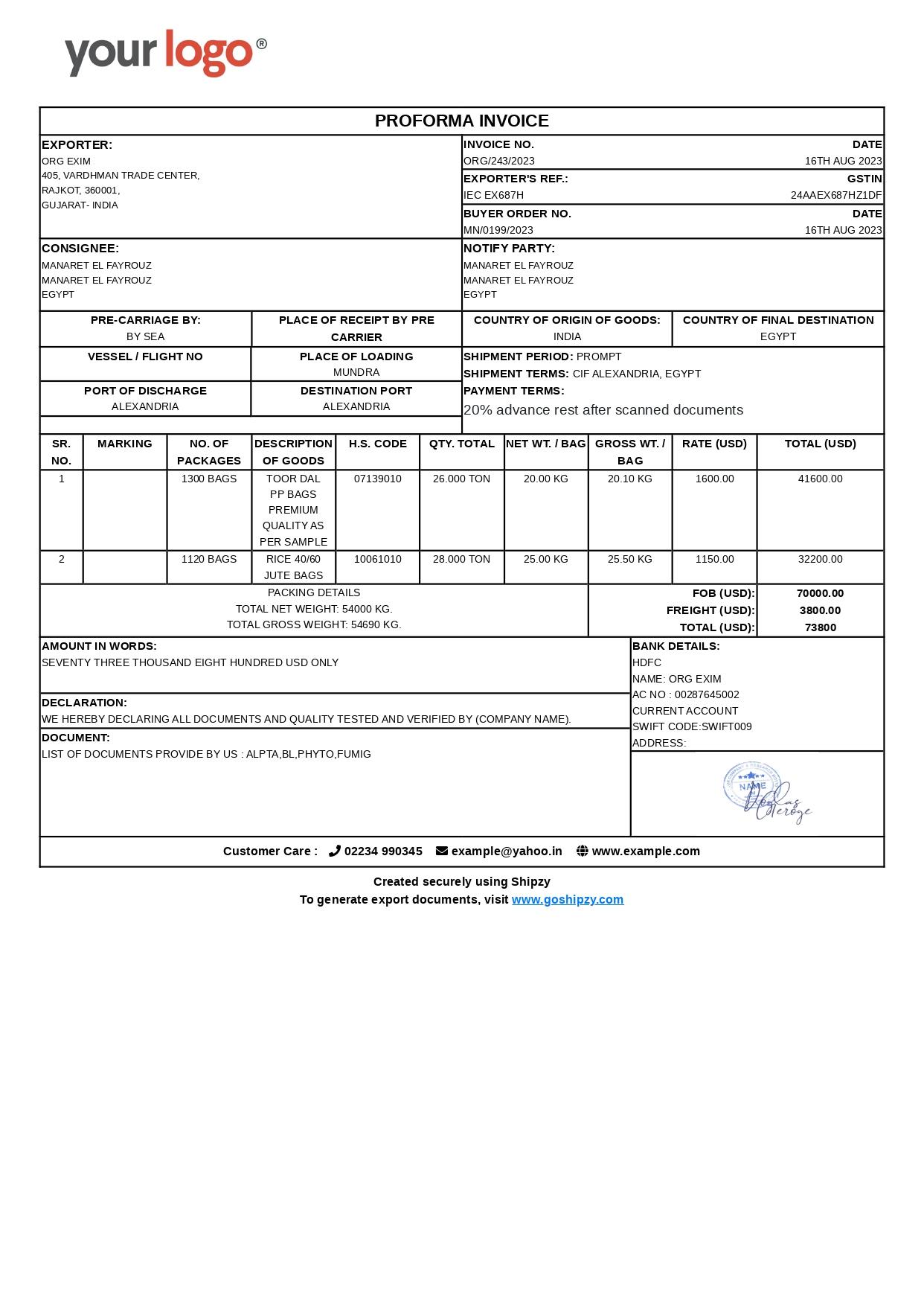 Commercial Invoice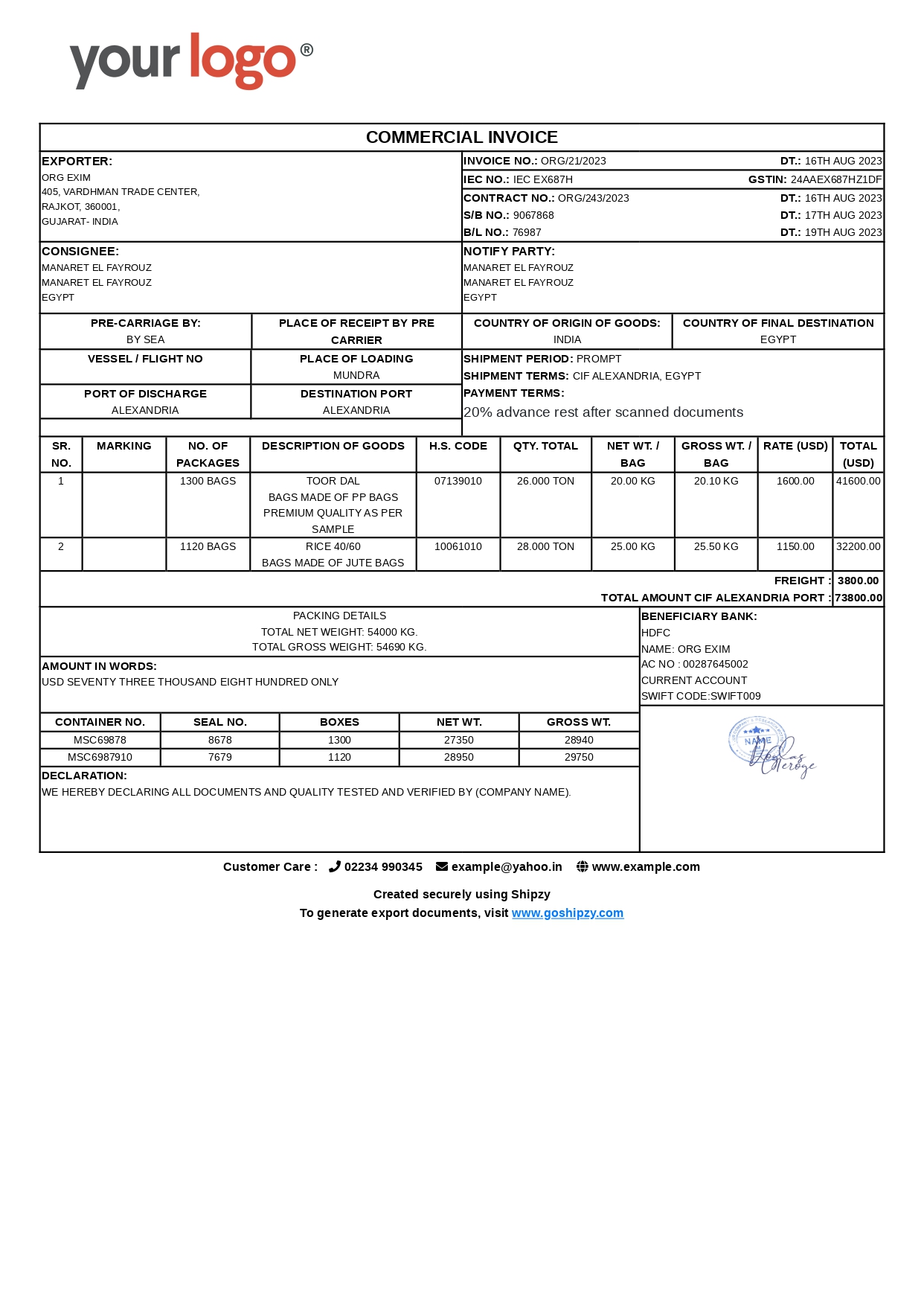 Packing list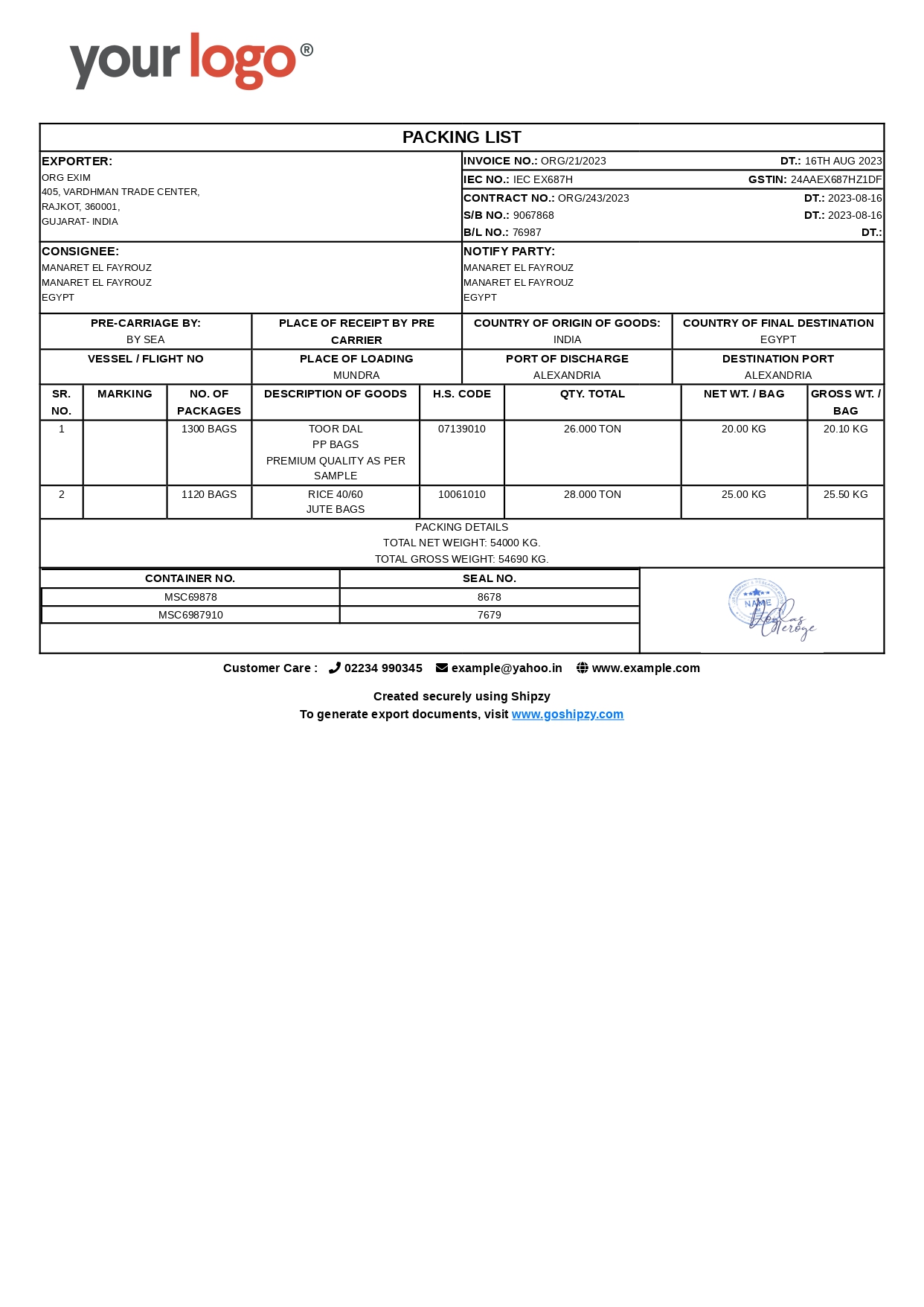 Contract for Export Business Page1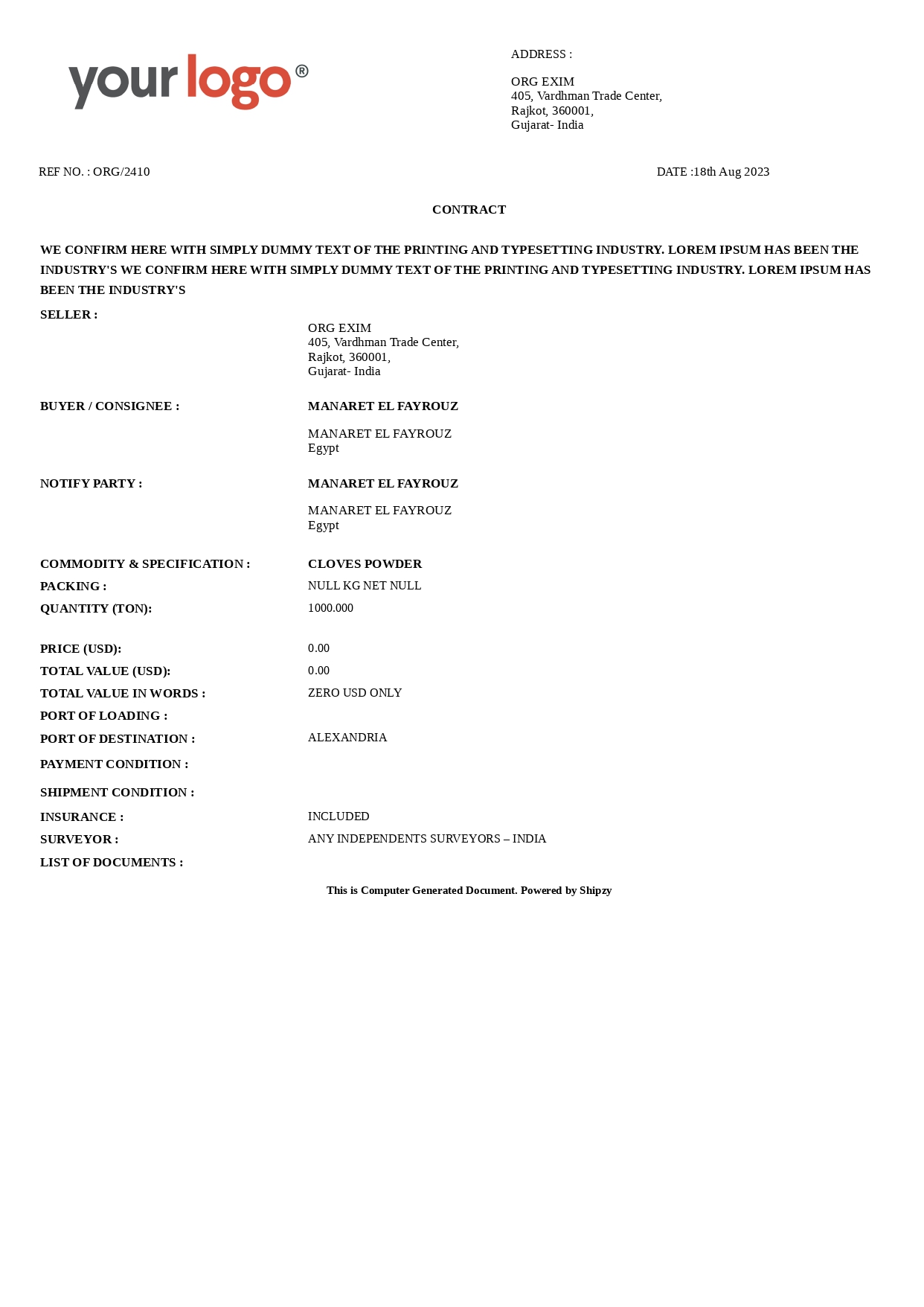 Contract for Export Business Page2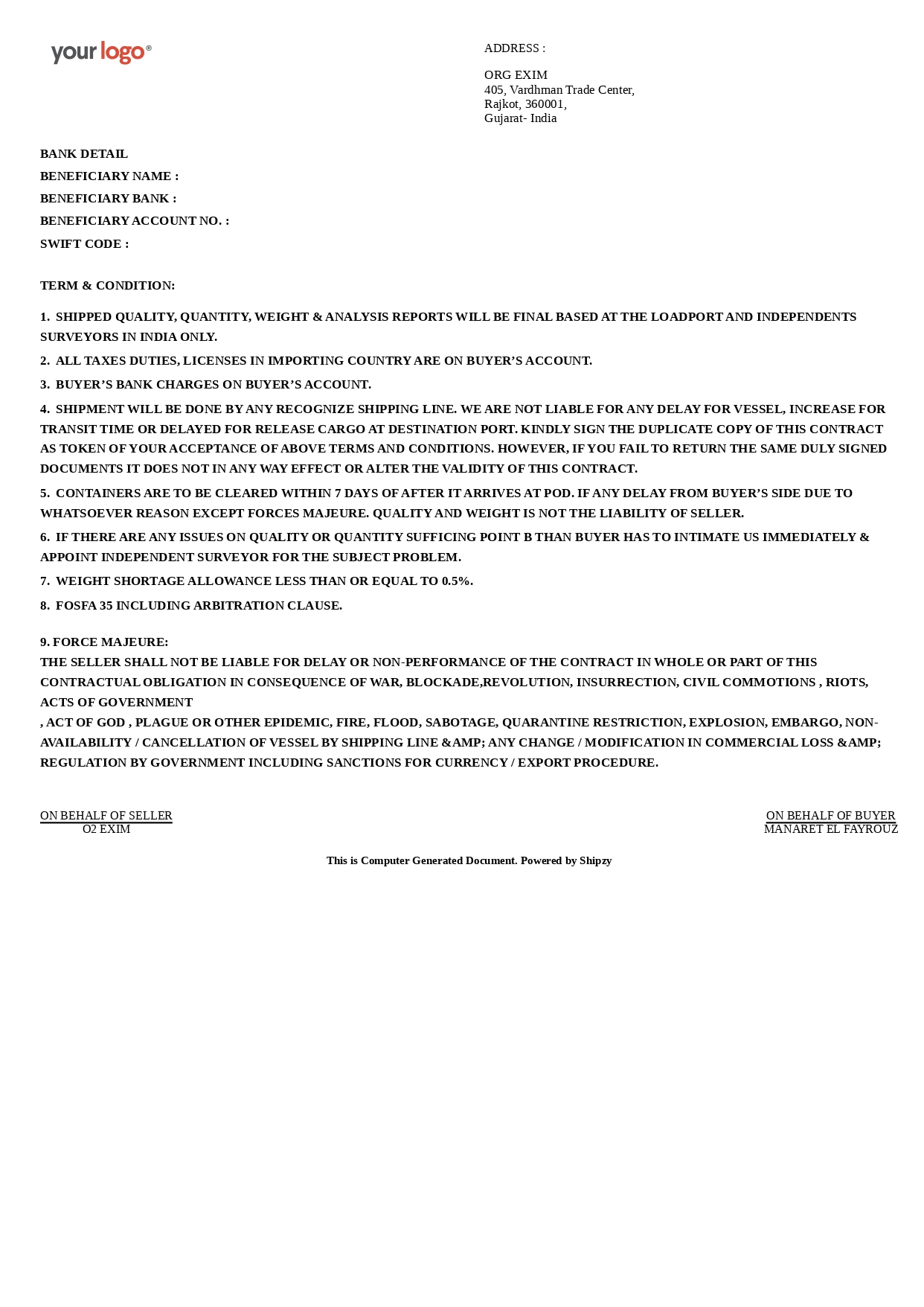 BL Draft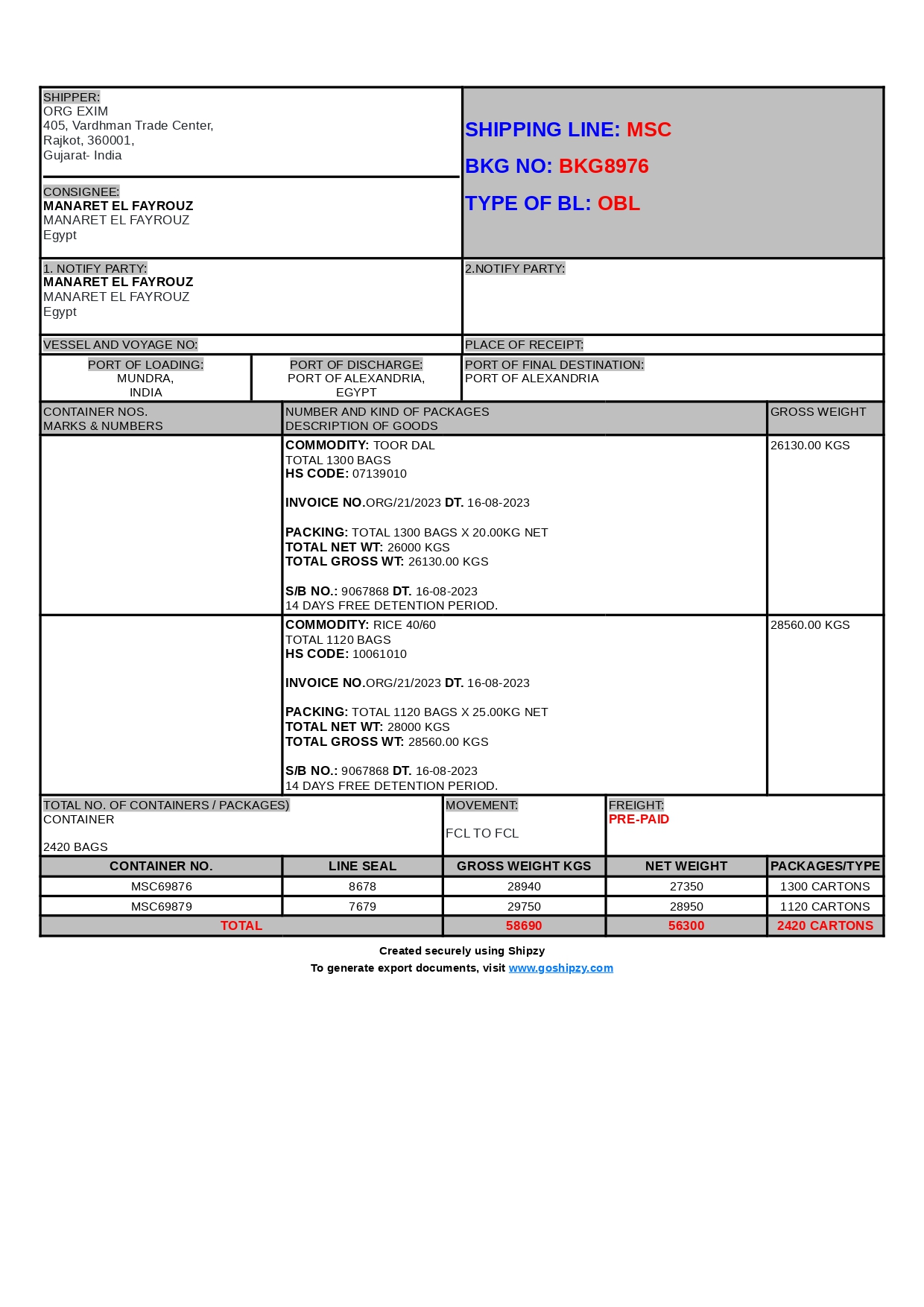 Purchase Order
Export business is hard.
Managing quality with timelines is even harder
our export business order management software is designed to help companies manage their export business processes more efficiently. Shipzy software includes features such as quality specifications, packaging specifications, order tracking, shipping, invoicing, and customer management. By using Shipzy export business order management software, companies can automate many of their export business processes, reducing errors and saving time and money.
Top reasons


why people use Shipzy
85%

360-degree business visibility

95%

Less error possibilities

85%

No Risk of quality or material errors

80%

Easy to get information

99%

High Security

9%

Others
Shipzy:


The best way to manage your export business
75%

Business Activity Visibility

95%

Improvement in human errors prevention

100%

Information accessibility

40%

improvements in timelines

25%

Decrease in quality failures
With Shipzy as your export software,
you can leave pain to us and focus on your business growth
Shipzy notify you for loadings due, Pending purchase, pending payments and staff activities. Shipzy helps you create pro-forma invoice, purchase order, manage customers details, packing, packaging materials/pellets, ports, vendors list, quality specifications, payment terms, shipment terms and much more.
Proforma invoice
Smart Dashboard
Purchase Orders
Shipment/Port Stuffing Status
Fully mobile
View all features
Shipzy manage all your
export order with highest accuracy
Manage many orders at sametime with ease and accuracy.
With due reminders and clear visibility of purchse process, business can grow more with less.
See all features
Shipzy's architecture designed in a way that, anyone can quickly understand and master the software.
See all features
More reasons to try Shipzy today
Easy to use

Shipzy is easy. You don't need any prior experience with any software to make Shipzy work for you. Shipzy is easy and is designed to simply work through proper method.

Easy on your budget

Missing important details in purchase order or invoice is 100x costlier than shipzy's cost.

Easy availability

Customer asking you to send PI for advance payment? Make it quick with Shipzy. Shipzy's web and mobile app accessibility allow to manage business from anywhere, anytime..