Shipzy drive: export business document hub
With Shipzy Drive, your export-import document management becomes accessible and effortless. Shipzy Drive centralises all your essential documents, attachments, invoices, purchase orders, stuffing photos, gate passes, container loading photos, and container delivery proofs. Imagine having all these documents organised in a single, secure location, ensuring easy access and enhanced efficiency.
Here's How Shipzy drive Can Help You
Effortless Document Storage
Instant Access
Enhanced Collaboration
Reduced Paperwork
Secure Data
Shipzy Drive for Import-Export Business
Managing import and export operations involves numerous documents that need to be tracked, accessed, and shared efficiently. Shipzy Drive serves as a dedicated space to streamline this process, allowing you to focus on your core business activities rather than wasting time in paperwork.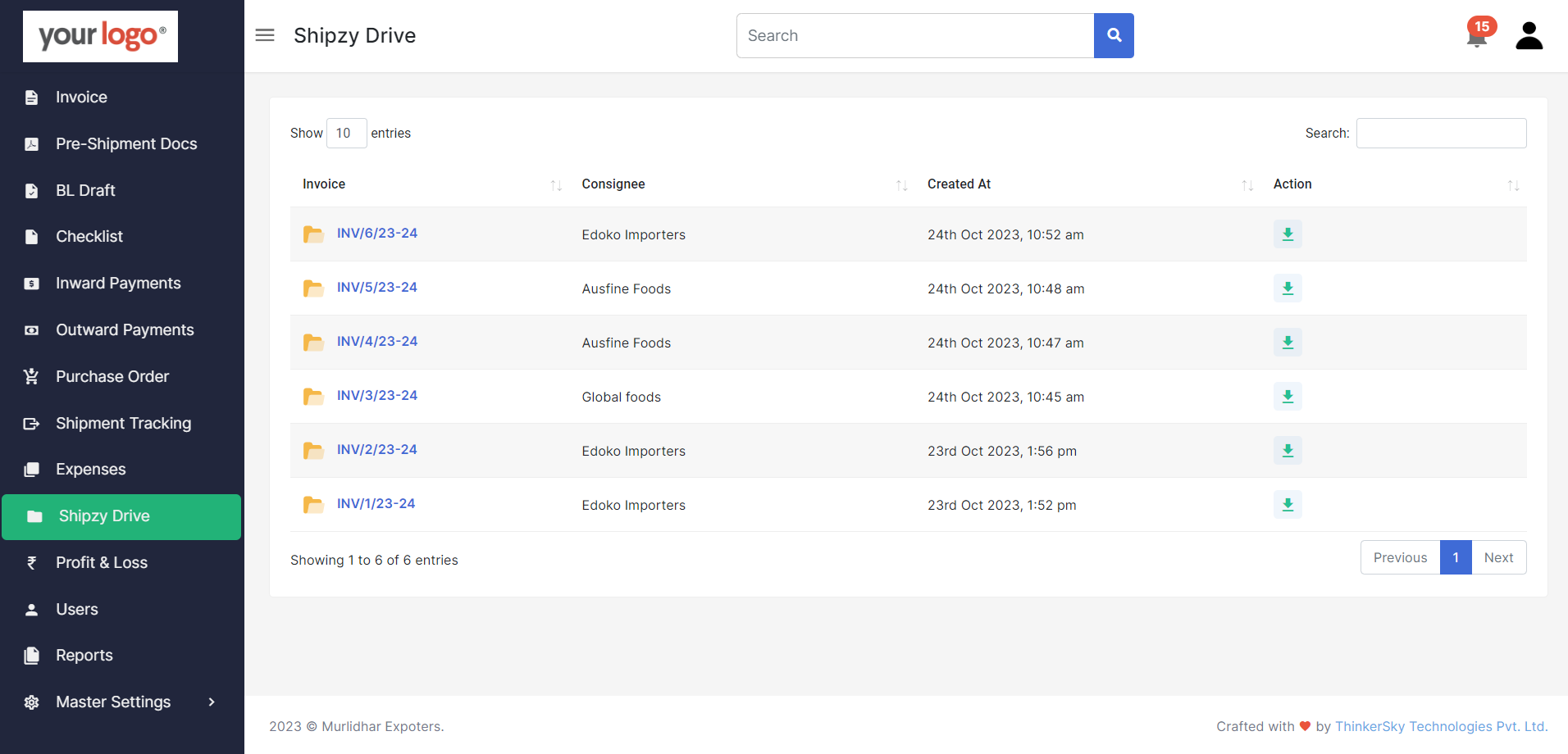 Benefits of Shipzy Drive
Centralised Accessibility: Access your documents from anywhere, anytime, eliminating geographical barriers and time-zone constraints.
Real-Time Updates: Keep documents up-to-date, and ensure that every team member is working with the latest versions.
Space Savings:Digitally store documents, freeing up physical storage space and reducing the risk of document loss.
Shipzy Drive revolutionises your document management by providing a unified platform for storing, accessing, and utilising crucial documents. Experience the convenience, security, and efficiency that Shipzy Drive brings to your export-import operations.
Feel free to explore Shipzy's comprehensive suite of features, each designed to elevate your export-import business to new heights of success.
Try us, and you'll never go
back to spreadsheets
150 documents free trial. Instant product access. Just Shipzy.
Start Free Trial
Book a Demo
No forced contracts. No credit card for sign up. It's our promise.